I just have to share my latest creation for the July Portfolio at Sweet Shoppe. It's a trinket box and I just adore it! I used Traci Reed's 'When You're Smiling' kit and am so glad. The colors are just perfect!
Believe it or not I had this box just laying around! It used to have some watches in it.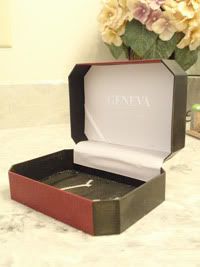 After figuring out what papers I wanted to use in
Photoshop Elements
, I printed off all the supplies I'd need from Traci's kit and got to work measuring and cutting. Then I
mod podged
the pieces of paper on and let dry. While it was drying, I started working on the phone book flower. I am actually doing a blog post at The Hybrid Chick this coming Friday (the 16th) about how to make flowers out of an old phone book - so keep an eye out for that! I also worked on the scalloped edge with my edge punch and laid it all out how I wanted it. I also measured the ribbon to go around the entire outside of the box and adhered it with
red line tape
. I added some small embellishments and some twine to the flower and voila! This is the finished product!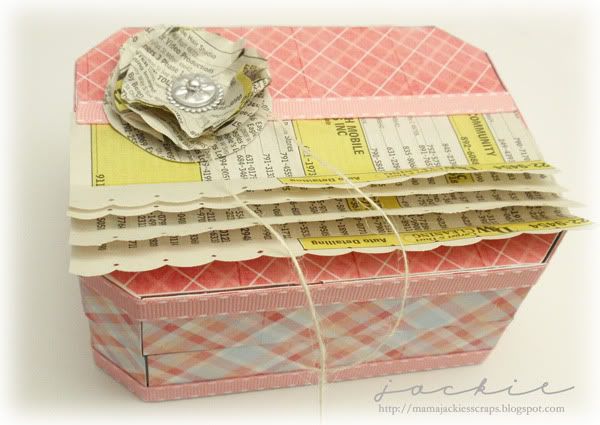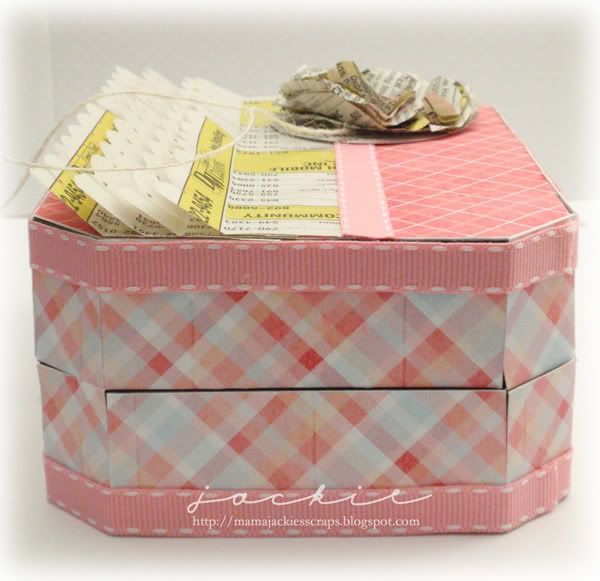 Thanks for looking and happy crafting!